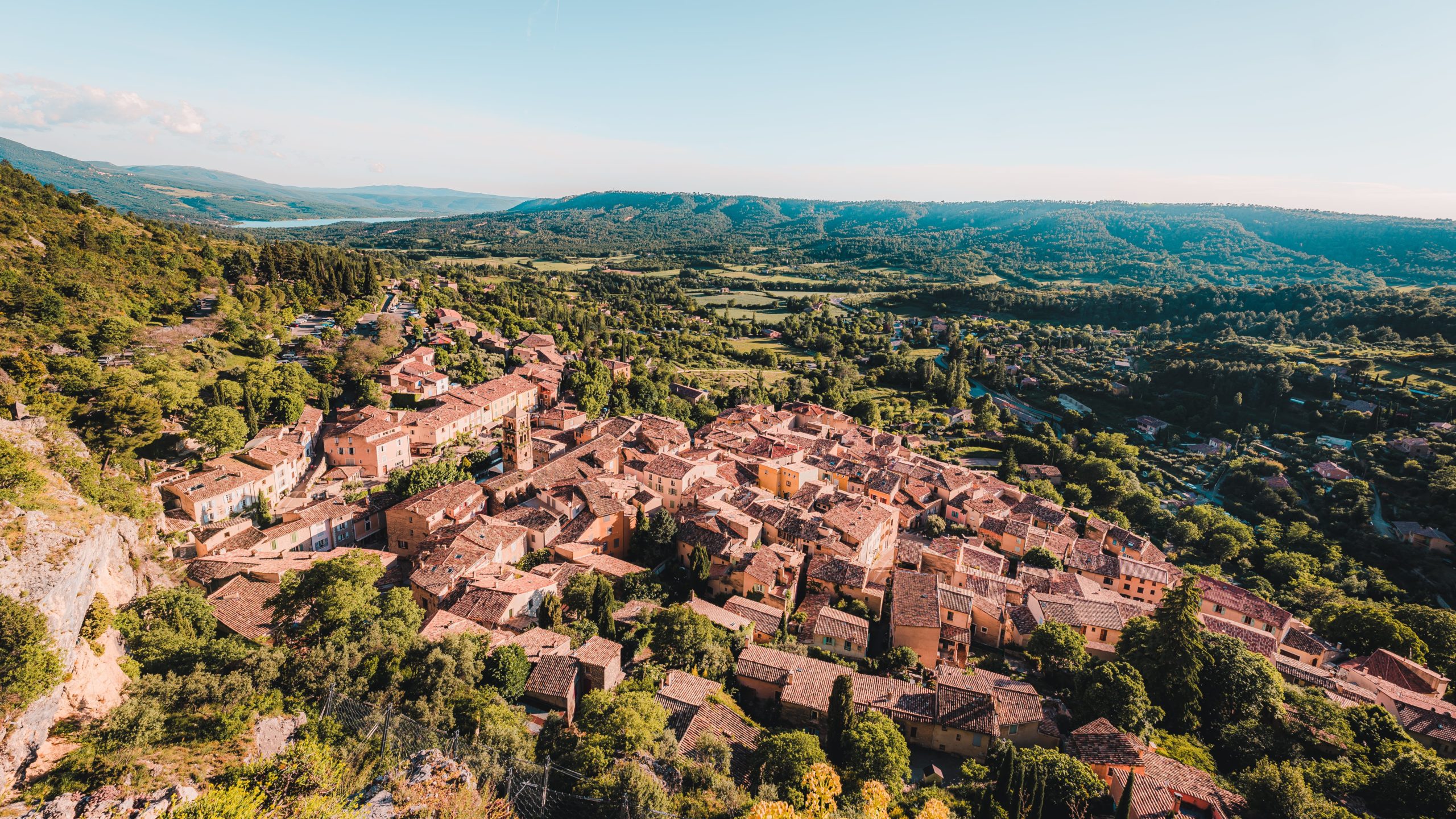 06 Oct

EXPLORE MOUSTIERS-SAINTE-MARIE JUST A FEW MINUTES AWAY…

Moustiers-Sainte-Marie is one of the most beautiful villages in France and it is only a few minutes' drive from La Base Nautique de l'Étoile Nestled at the foot of an impressive towering rock face with a stream running through it, the village was built up around a priory that dates back to 5BC.
DEFINITELY WORTH A VISIT!
Right in the heart of the national park, le Parc Naturel Régional du Verdon, the village of Moustiers-Sainte-Marie looks somewhat like a Provençal nativity scene If you look up between two rocky outcrops that form the backdrop of the village, you will see a golden star hung on a chain that is 227m in length.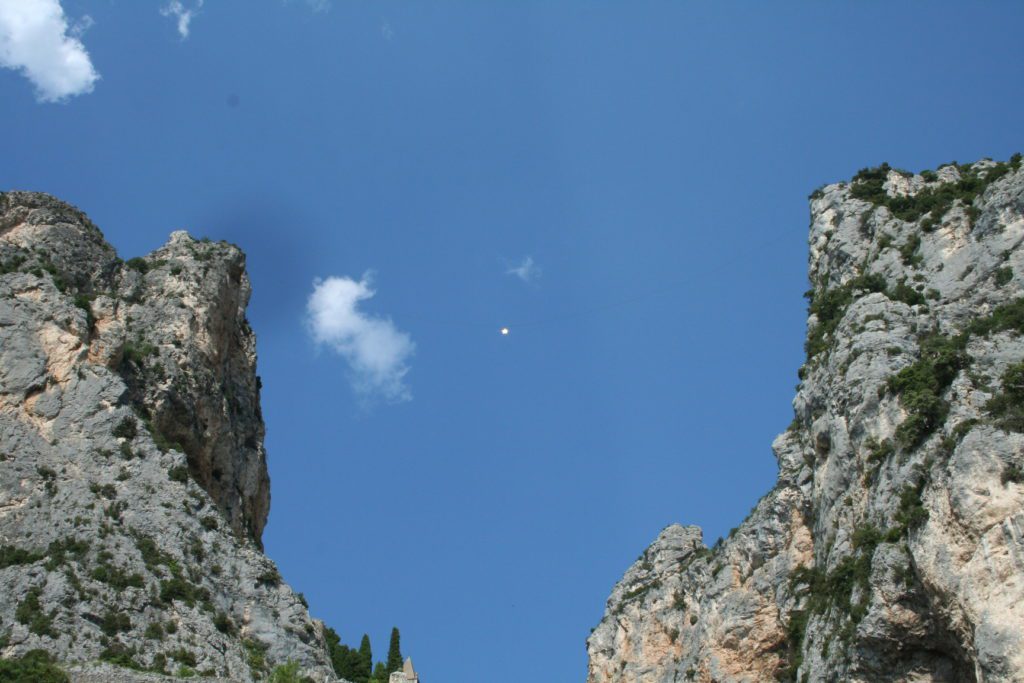 Legend has it that a knight who was taken prisoner in the second crusade. He vowed that if he ever managed to escape that he would hang a star over the village in honour of the Virgin Mary.
The village is overlooked by a chapel named la Chapelle Notre-Dame de Beauvoir. It was built between the 12th and 16th century and can be accessed via a cobbled path that houses several oratories along the way. It takes about 20 minutes to reach the chapel. Be careful, as the well-trodden cobble stones are quite slippery.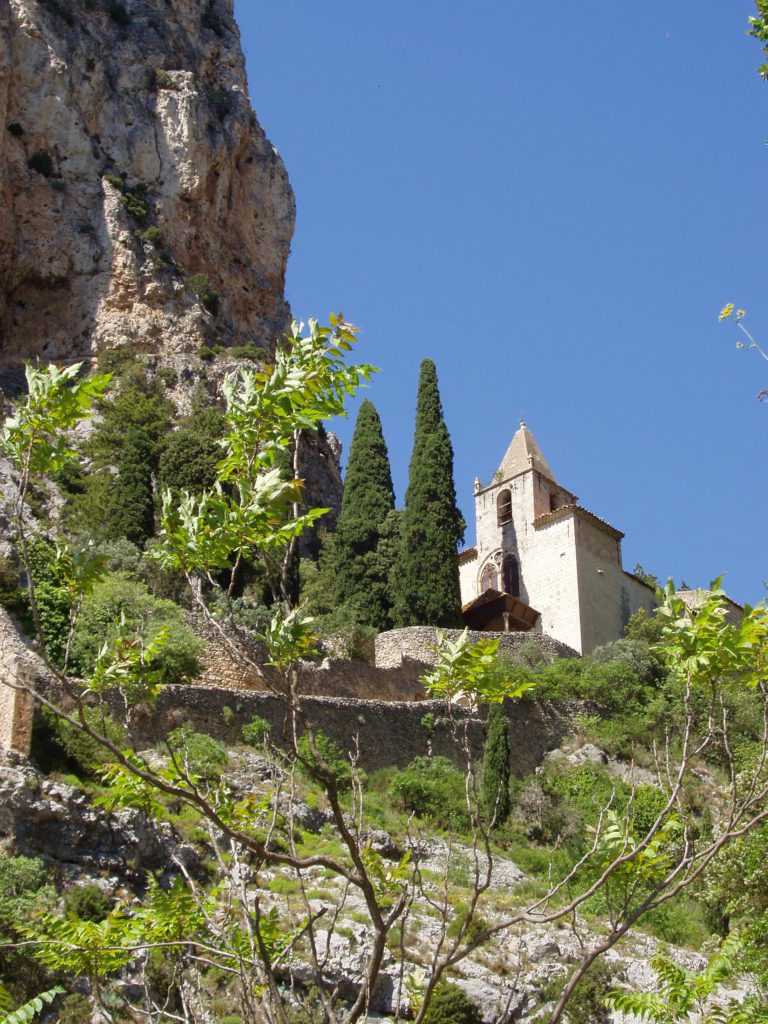 THE CAPITAL OF FAIENCE CERAMICS
Moustiers-Sainte-Marie has been able to develop its ceramic industry through the ages due to its prime location near to essential raw materials, namely water, clay and wood. In the 18th century, polychrome motifs from Moustiers were exported throughout the world and thus its faience become world famous.
Today, 7 workshops remain in operation keeping this ceramic tradition as alive as ever before. The same 17th century technique is still used to produce traditional as well as contemporary items.
There is also a faience museum in the village displaying over 300 extremely rare pieces.